Post by Sora空 on Aug 8, 2017 16:47:02 GMT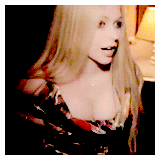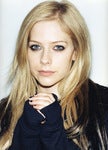 Remember our punk-rock-pop-rap-hiphop-reggae star, our canadian royalty and Kween of ties who goes by name "Avril Lavigne". Who claims to be daughter of Johy and Judy, born on a lovely September day back in 1984 and after 32 years she still looks like she doesn't age. For years many tried to find the source of youth, tried to drink same as her, tried to diet same as her, many went so far that they slept with her albums, posters, pictures, tried to collect her hair to find out what is hiding in her DNK, but nothing worked, they were getting older, while Avril stayed forever young. The question remains the same
"How?"

Read further to find out, what our sources discovered.
BRAKING NEWS

To protect our detectives we can't give you names, but we sure have story for you, based on 100% truth. Stay seated because this will shock you.
AVRIL LAVIGNE IS NOT AVRIL LAVIGNE!AVRIL LAVIGNE IS NOT HUMAN, LADIES AND GENTELMANS AVRIL LAVIGNE IS VAMPIRE, born in 1481 to a Umfredo the 3rd and his wife Ciarda. As many did already guessing about this theory now we can finally confirm it. Yes, she is a 536(yes, I did math for you) years old vampire. Not any regular vamipre, she was born to Umfredo the 3d the vampire of monarch's Kingdom. Indeed she is a true royalty.
Being 536 years on this erath, no vamipre can completely adjust to our conditions on our Planet Earth. Through the years in music industry and media following her close, there were some some signs--> we can mostly see her out at night, skin pale white, not aging, vampire teeth, in love with darkness and victorian style, not standing close to her fans, so they wouldn't notice how her skin is glowing in the light and that she wouldn't get tempted to suck on fresh blood. Much more secret sings, who we can not reveal at this moment.

Stay tuned for the next article where we reveal what was she doing before music career, who are her siblings, how many times was she married, does she have kids? All this and much more in tomorrow's news.

somebody correct all mistakes

Does SliperSlip need to log out from the forum? Yes, the entire community agrees.

I want to see this on big screen!!!
"Vampire royalty turns punk-rock-pop-rap-hiphop-reggae star"