Post by Jimmyzz on Oct 4, 2019 4:04:58 GMT
fairfaxtimes.com
Can you really fall in love with the devil?
By Hanan Daqqa / Fairfax County Times Oct 3, 2019 Updated 10 hrs ago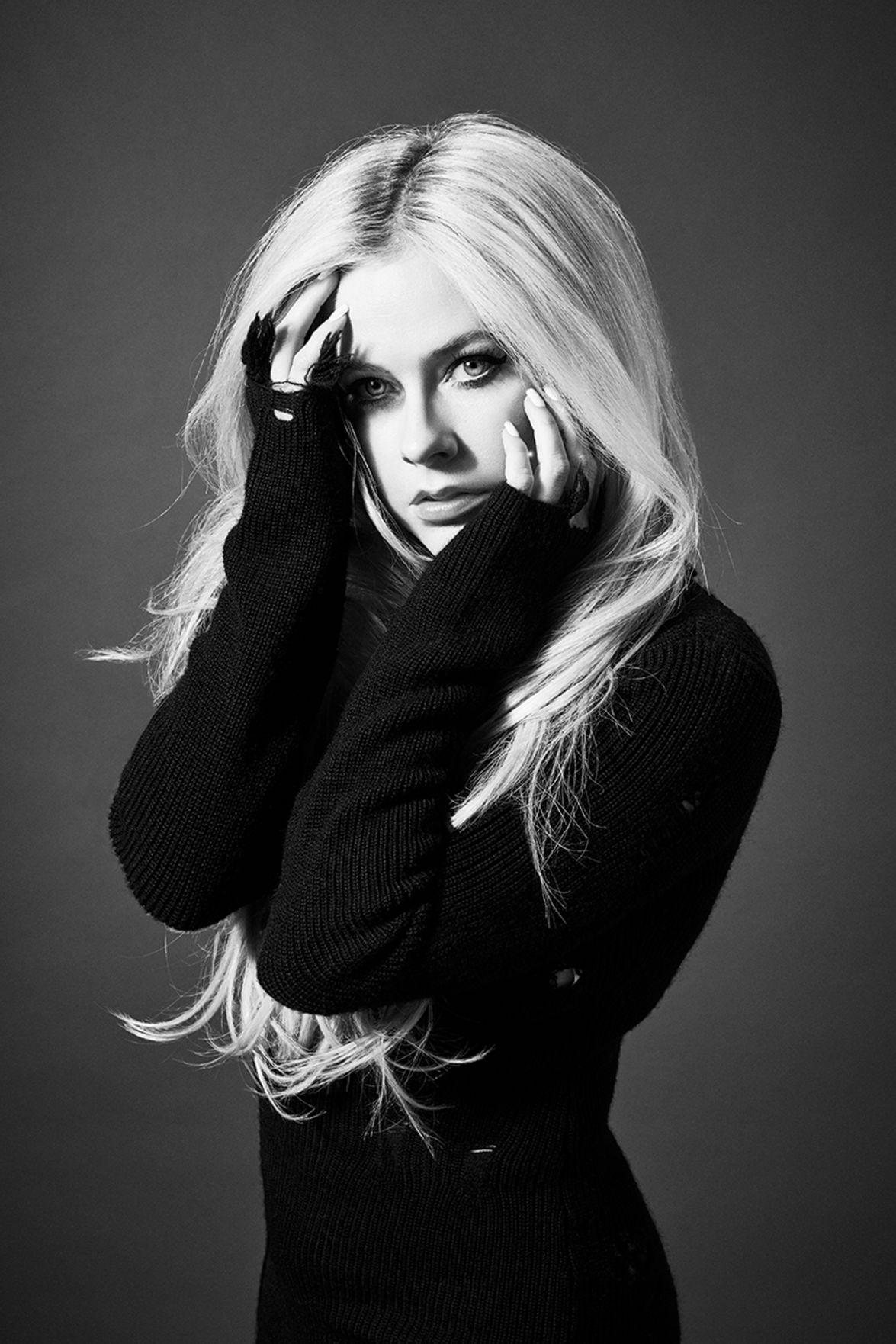 "This song is also about empowerment, which is a consistent theme on my new album, knowing your worth and being strong and confident in what you deserve--also, keeping your eyes wide open," said Lavigne about her new song "I Fell In Love With The Devil." PHOTO BY DAVID NEEDLEMAN
It seems like it is really hard to be a star at a very young age. Do young stars lose space and time for self knowledge?
Avril Lavigne, "Pop Punk Princess" and "third best-selling Canadian female artist of all-time," achieved platinum success for her 2002 debut album "Let Go" at age 17. It was not only her music but also her persona and authenticity that resonated with her generation and influenced their taste for punk music. Her success continued and "her global sales have eclipsed 40 million albums and 50 million singles with five albums bowing in the Top 5 of the Billboard Top 200 and two at #1."
Growing up in the spotlight, Lavigne's taste and style changed, which can be natural, as the star mentioned during our phone conversation, but were these changes true to who she was?
In 2014, after releasing her fifth album, Lavigne had to focus on fighting Lyme disease. It took her five years to overcome the disease and to start touring again in support of her sixth album "Head Above Water." The album reflects Lavigne's belief in the power of being authentic with songs that embrace her real-life experiences fighting Lyme disease and falling in love with the devil.
What does it feel like to have Lyme disease? What is the hardest part?LAVIGNE
: I think the overall part is just feeling, like, completely drained and no energy at all and, like, that you can't even get up.
We hear about it, but we don't really know what it is.LAVIGNE:
Yeah, so everyone's different. When it first happens, people get a lot of flu symptoms and then they have a fever. But then down the road some people have joint pain. I don't have that. Everyone's totally different. But for me, it was just, like, I just couldn't get up, amongst a lot of other things. But I have a foundation, the Avril Lavigne Foundation. You can go to the avrillavignefoundation.org and it's really great because we have a lot of information there. I have had my foundation for 10 years, but after I got Lyme disease, a lot of our focus is online now. And I've partnered with LymeLight and Global Lyme Alliance.
And so every year on my birthday, which is in September, I always do an annual campaign where I'm doing a fundraiser and I have a lot of fundraisers throughout the year as well. We raise funds and we get grants to people for treatment and just kind of talk about it a lot on the website there. And those other two organizations, they're really great too, and there's extensive information there. … [To learn more about lyme disease and Avril's charitable efforts, please visit the Avril Lavigne foundation here:
How did the experience change you as a human being?LAVIGNE:
I went through, like, a lot of hard stuff over the past few years and it taught me a lot about life and people. It taught me a lot about friendships and family and you learn about what's really necessary and what the important things are in life. And that's the simple things like family and love and friendship and you see who's really there for you. Having to take a few years off and then I didn't know if I would work anymore. And then, I just organically started writing songs like "Head Above Water," and "Warrior," which were both about my health battle, [they] were the first two songs I wrote for this album. I didn't mean to even, like, start writing. The songs started coming to me and then it really showed me how much I've learned about myself, which is just how much I love music and how big of a part it is of my life. And it's something that just lives in me.
So with this new album "Head Above Water," it's a celebration of life and music and my love for that. And I'm just so grateful to be back, to be working, to be making music. It's like I fell in love with music all over again. And so, to be able to go on this tour I'm just so grateful and it'like one step at a time. And I can't believe I'm able to do this now. But of course, I always maintain a really healthy balance. It's important to, like, anytime you go through something like that or have health stuff, eat healthy and meditate and sleep well.
I'd like to know more about your song, "I Fell In Love With The Devil." So, it's part of your new album, right?LAVIGNE:
Yes, and I shot a music video for "I Fell In Love With The Devil." [It's] my favorite music video I've ever shot and very seductive and mysterious and I make a decision to walk away from someone who's not good for me. This song is also about empowerment, which is a consistent theme on my new album, knowing your worth and being strong and confident in what you deserve--also, keeping your eyes wide open.
So what was the story behind the song? What inspired the song?LAVIGNE:
Just a real relationship I had where I was mistreated--and it wasn't a healthy relationship--with someone I didn't know, but I thought I knew. And then I just took a stand as a woman and walked away to have a better life for myself.
What makes us fall in love with a devil in your opinion?LAVIGNE:
Well, it's kind of funny in some ways because I think a lot of people get into a relationship and then someone ends up being crazy. And you're like, "Oh my God, this person's crazy." And that's basically all it was, and I was just like... But sometimes people like a passionate, heated relationship. I don't, but some people are attracted to that and sometimes it can be fun, exhilarating, exciting. But then there has to be a point where you're like, "Okay." You either live that roller coaster or you go on to something healthier.
But do you think sometimes we are attracted to this for a reason?LAVIGNE:
I think some people are attracted to exciting people and unhealthy relationships. But also, sometimes we don't know who people are until we're in a relationship and then we get to know them. So you kind of just have to keep your eyes open and be careful about certain people who come into your life. Not everyone is trustworthy out there and it can get scary.
I'd like to know more about your songwriting process.LAVIGNE:
So, for this album, I kind of spent a lot of time at the piano. I tend to work on lyrics late at night and I like to sit by myself. But then, if I'm writing with other people, I have them come in at the end if I need more help. I'll just sit at the piano and start coming up with a chord progression and then start coming up with the lyrics and melody. But I'll live with some for a few nights in a row. And to stay up really late...I tend to because I think everyone's gone and no one's around. That's a quiet time.
What do you think is the secret to your success?LAVIGNE:
I think being authentic is the key to making music that can touch people on a very deep level and I want music that hits home with people. I want to write songs that people just understand and can have a message that is encouraging for just some hope, inspires them in particular with this album. I wanted to not only write and talk about what I was going through, but to also encourage and inspire other people. And not hold back and to be vulnerable because that is real and we all go through different stuff that's challenging or difficult in life. And I wanted to make music that had hope and strength and inspiration.
I'm curious about your decision to change from the pop punk and tomboyish style you were known for to a more feminine style.LAVIGNE:
I think that's just a part of maturing. I don't really think about it because it's just natural,you know, going from my first album, which came out 17 years ago. I just wear what I feel like wearing; I don't really overthink it. But yeah, I mean, I enjoy rock and roll fashion, but I think now it's we dressed it up a bit.
I would like to know how you were affected by growing up in the public eye. It looks like you were not affected negatively, but we heard from other artists that it was a difficult thing for them. What was your experience?LAVIGNE:
I think it was perfect. I left home at 16, so I had a normal childhood from birth until I was 15. I went to a public school and had a normal upbringing and then I was very driven and mature for my age. I was ready to leave to go chase my dreams and go out and explore. I just had good parents and I feel like it didn't really affect me that much. I was out there doing what I was meant to be doing and I'm just so grateful for the opportunity and so grateful to L.A. Reid for discovering me and the fans for liking the music and everyone who works with me. It wasn't hard at all.