Post by Jimmyzz on Mar 20, 2019 3:58:36 GMT
dunyanews.tv

Avril Lavigne stuns everyone in an Abaya

Last Updated On 19 March,2019 05:59 pm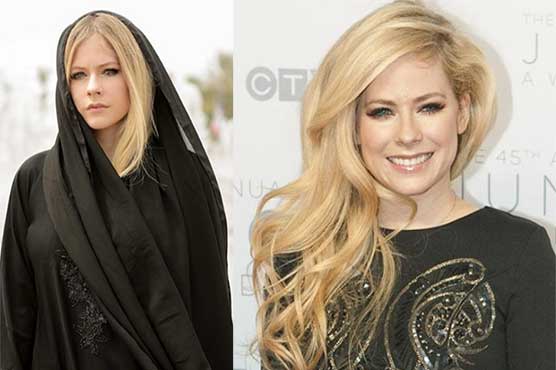 Avril Lavigne sang the anthem of the Special Olympics World Games Abu Dhabi 2019
(Web Desk) – Arvil Lavigne is a famous Canadian singer who sang the anthem of the Special Olympics World Games Abu Dhabi 2019, convening from 14 to 21 March.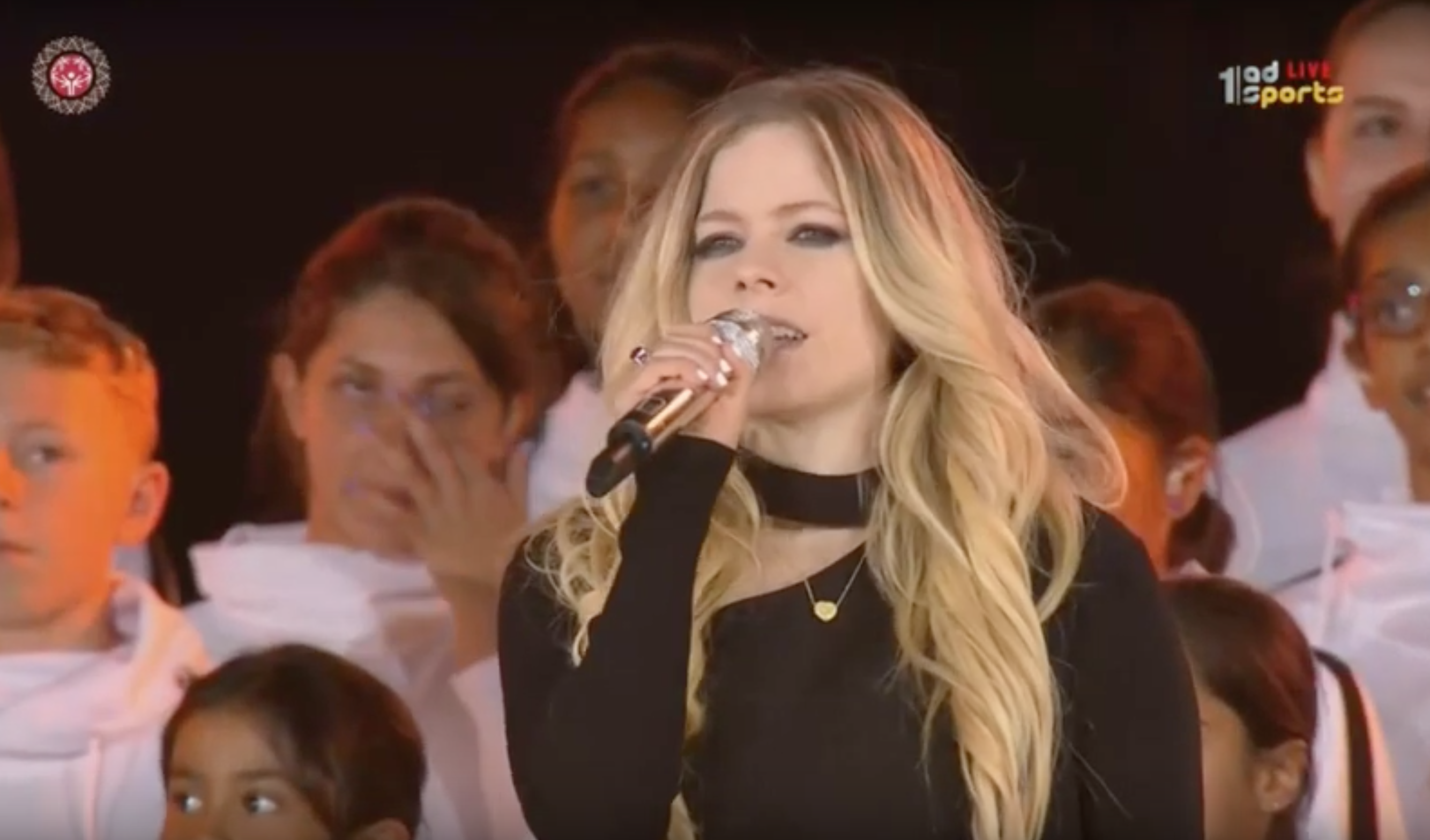 The artist who herself battled against Lyme disease knows well what suffering is, singing at the ceremony for the intellectually disabled is something that is close to her heart.
Lavigne also runs a foundation, to help out others going through the Lyme disease. Her song Head above water was written while in bed, during her recovery from the disease.
Avril was super excited to be a part of the special Olympics in a bid to unify the world and not look down upon the differently abled, as everyone goes through their own battle to reach their own destiny.
It was such an honor performing the new @specialolympics anthem with @luisfonsi and many other incredible musicians at the Special Olympics @worldgamesad Opening Ceremonies! Good luck everyone #MeetTheDetermined pic.twitter.com/fm1xZrPijG

She felt honored to be a part of such an organization, before heading off for Abu Dhabi she wrote on Instagram.
'Heading off to Abu Dhabi soon and so thrilled to be performing the new anthem by @ryantedder and @sirgregwells, alongside @luisfonsi and others at the Special Olympics @worldgamesad Opening Ceremonies! @theavrillavignefoundation and I have been huge supporters of the @specialolympics for a number of years and we couldn't be happier to #MeettheDetermined! Thank you to the @mariashriver family for bringing such an amazing organization into the world for these athletes. Proudly supporting!! And honoring Eunice Kennedy Shriver's 50 year legacy!,' she added.
She sang the song 'Right Where I'm Supposed To Be,' along with Latin singer Luis Fonsi Emirati singer Hussain Al Jassmi, Syrian singer Assala Nasri and Egyptian singer Tamer Hosny.
During her visit in UAE she enjoyed the culture and embraced it with open arms. She went for a camel ride on the beach
'Abu Dhabi camel ride on the beach.'
But the most stunning part of her stay in Abu Dhabi was her wearing an Abaya and she looked breathtaking. Highly moved by the cultural experience she poured her heart out on Instagram.

'Moved by the beauty and grace of your culture. Being here for the @specialolympics and performing with @luisfonsi, @tamerhosny, @7sainaljassmi, and @assala_official has been such an amazing experience. Everyone has been so warm and my time here has been magical and epic. Thank you for having me UAE and for your hospitality @emiratespalace,' she added.
She won the hearts of fans that just couldn't stop gushing over her eastern makeover.