Post by Deleted on Jan 12, 2017 4:01:55 GMT
A homage to the Your Top 10 Songs of All Time thread. How about a different form of media: video games?
We have obviously played through our fair share of games. However, some titles particularly stick out to us. Whether it was due to an amazing story line, awe-inspiring graphics, or immersive gameplay.
What are your top ten games of all time? Here are mine:
1. Minecraft (1000+ hours)
How do I start about this game? I have so much to say about this masterpiece. Hang on for the ride; I'm going to ramble for a bit about how this game changed my life.
I heard about this game in the 6th grade (2011). The version at the time was Beta 1.3_01. I tried a pirated version of it and immediately fell in love. I loved LEGOs, so a game that was both survival and LEGOs was fucking awesome. I spent
so
much time on this game building houses and castles. One thing I wished I kept were my original saves. I remember building a crappy wooden shed and after wasting the only iron I found on a shovel, I wanted to move. While building a stone house near the shore, I was blown up by creepers. I couldn't find my way back, so I rage quit and deleted that world. I wish I never deleted it.
I used to be really scared of exploring caves because of "cave noises" that would play in the dark, but I eventually manned up. Playing with friends was probably one of my most memorable experiences in gaming ever. Surviving together, building our own houses and eventually expanding into our own city. It was awesome.
Here are some pictures of my third save, the oldest save I kept that I didn't rage-delete. I went so far in this save, building multiple bases, mining a large quarry, and even constructing a minecart network!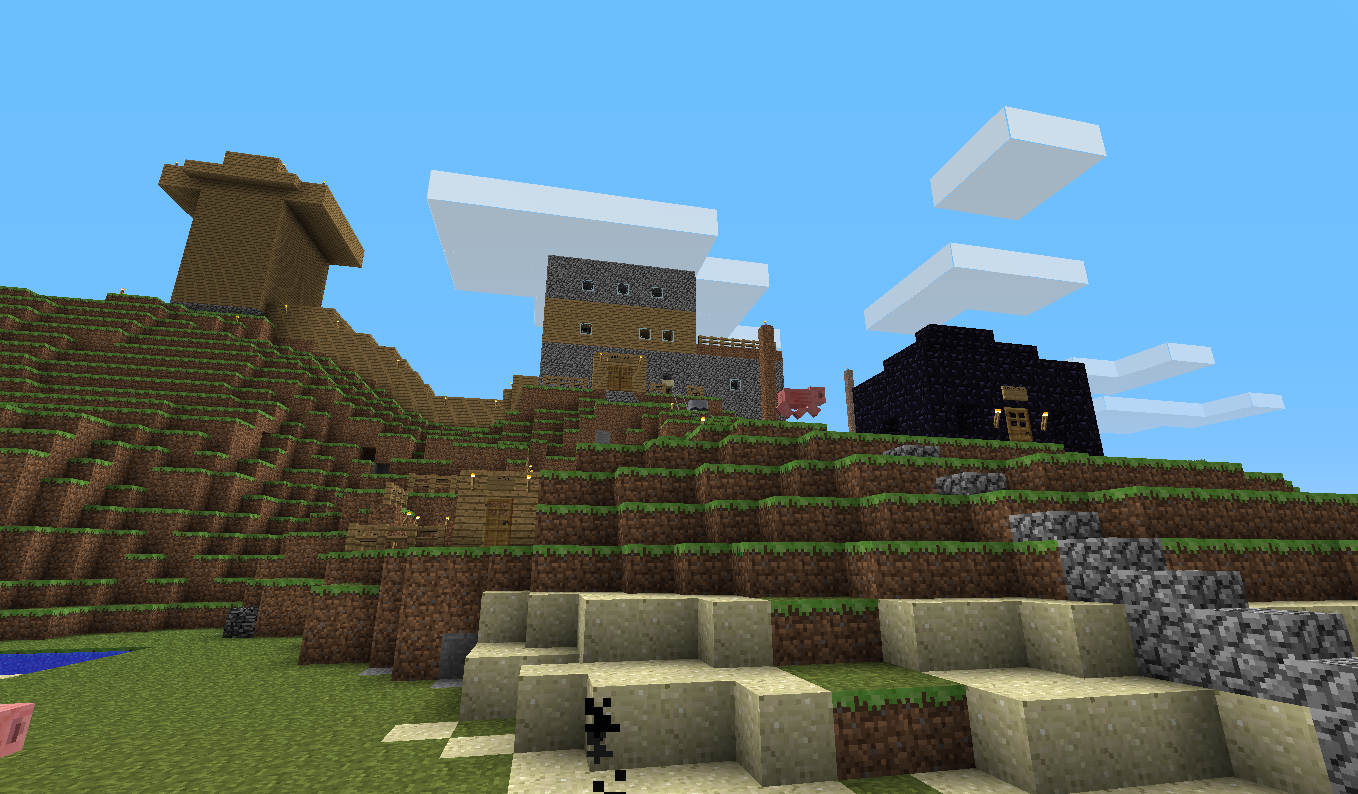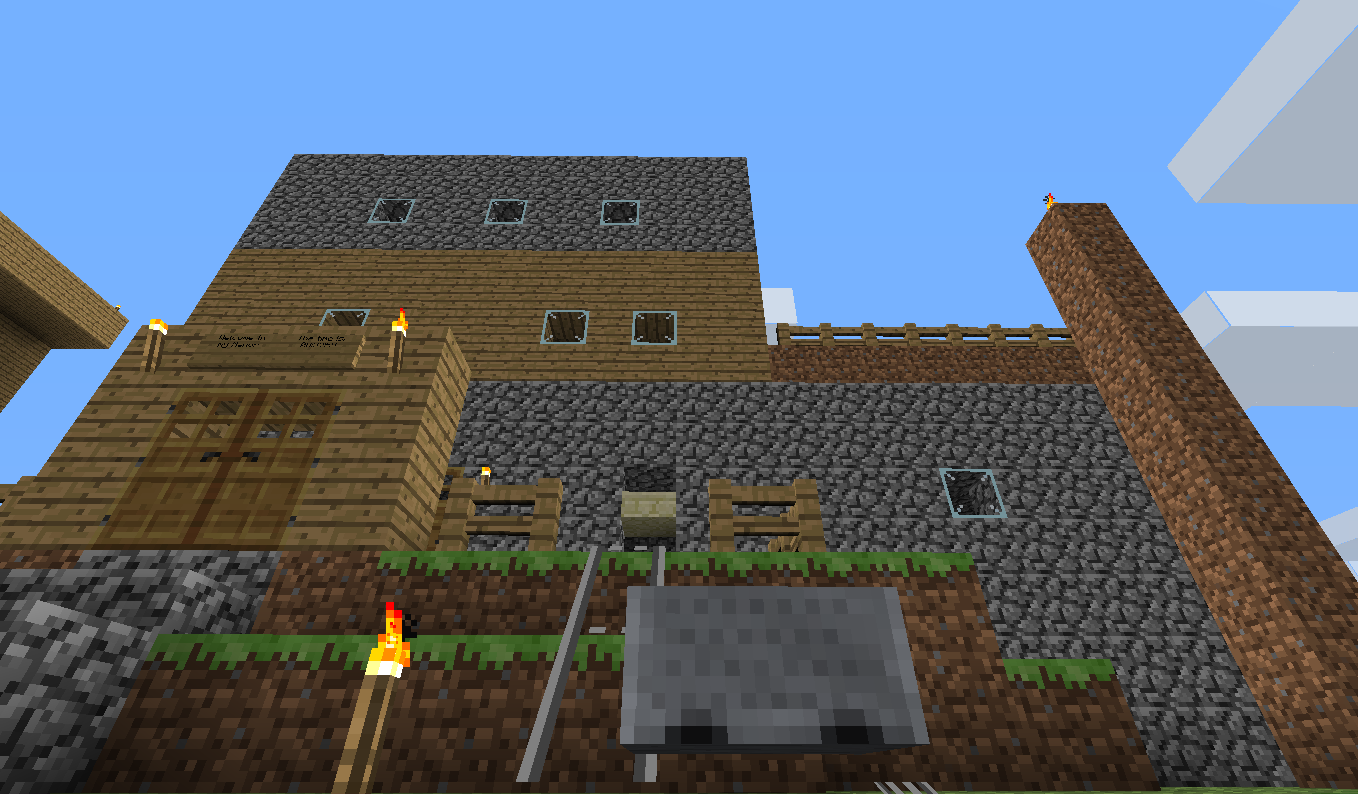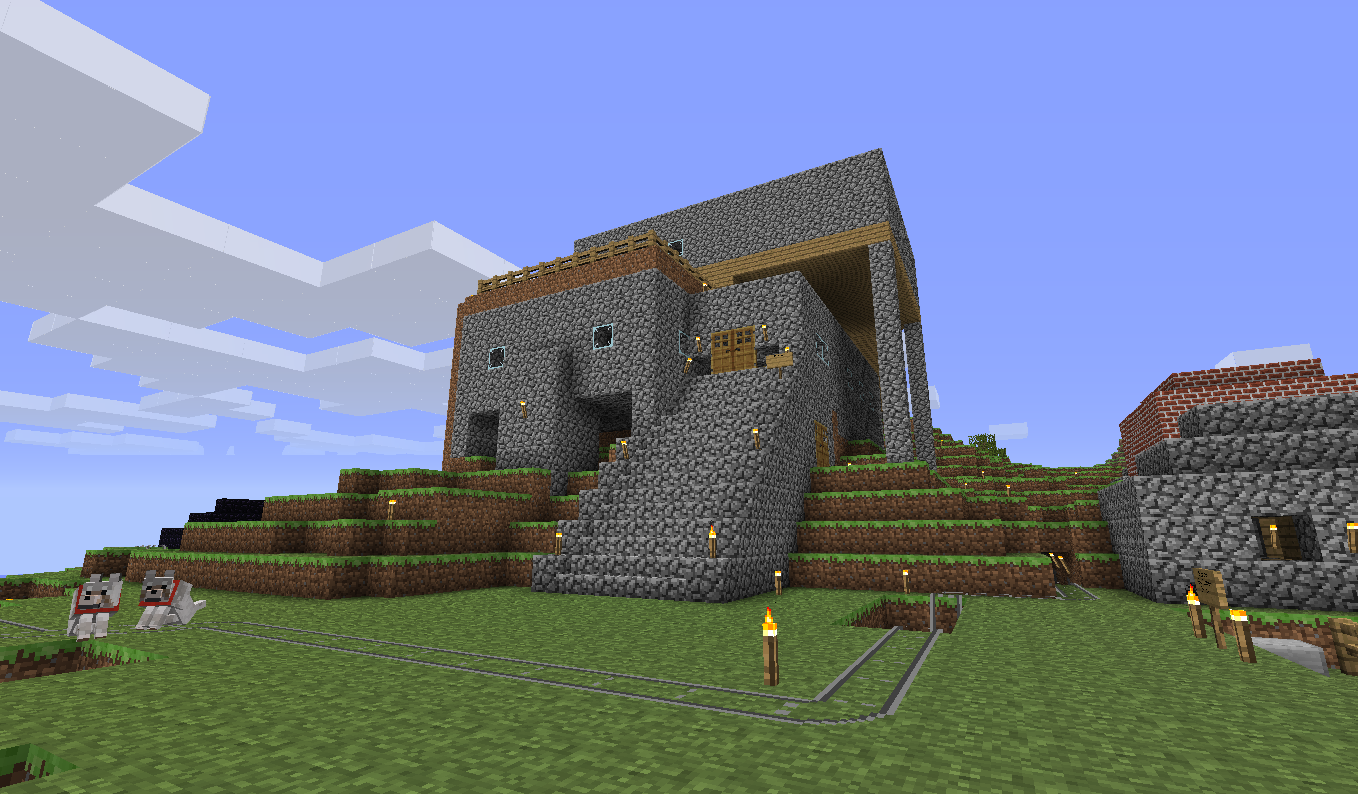 Eventually the base game became a bit too dull. That's where public multiplayer servers come in. I played in this server called Shotbow
a lot
in my freshman year of high school (2013). They had this custom game mode called Annihilation, which was a team-based attack and defend game mode. It was a lot of fun, especially when I would slew many enemies with my enchanted diamond sword.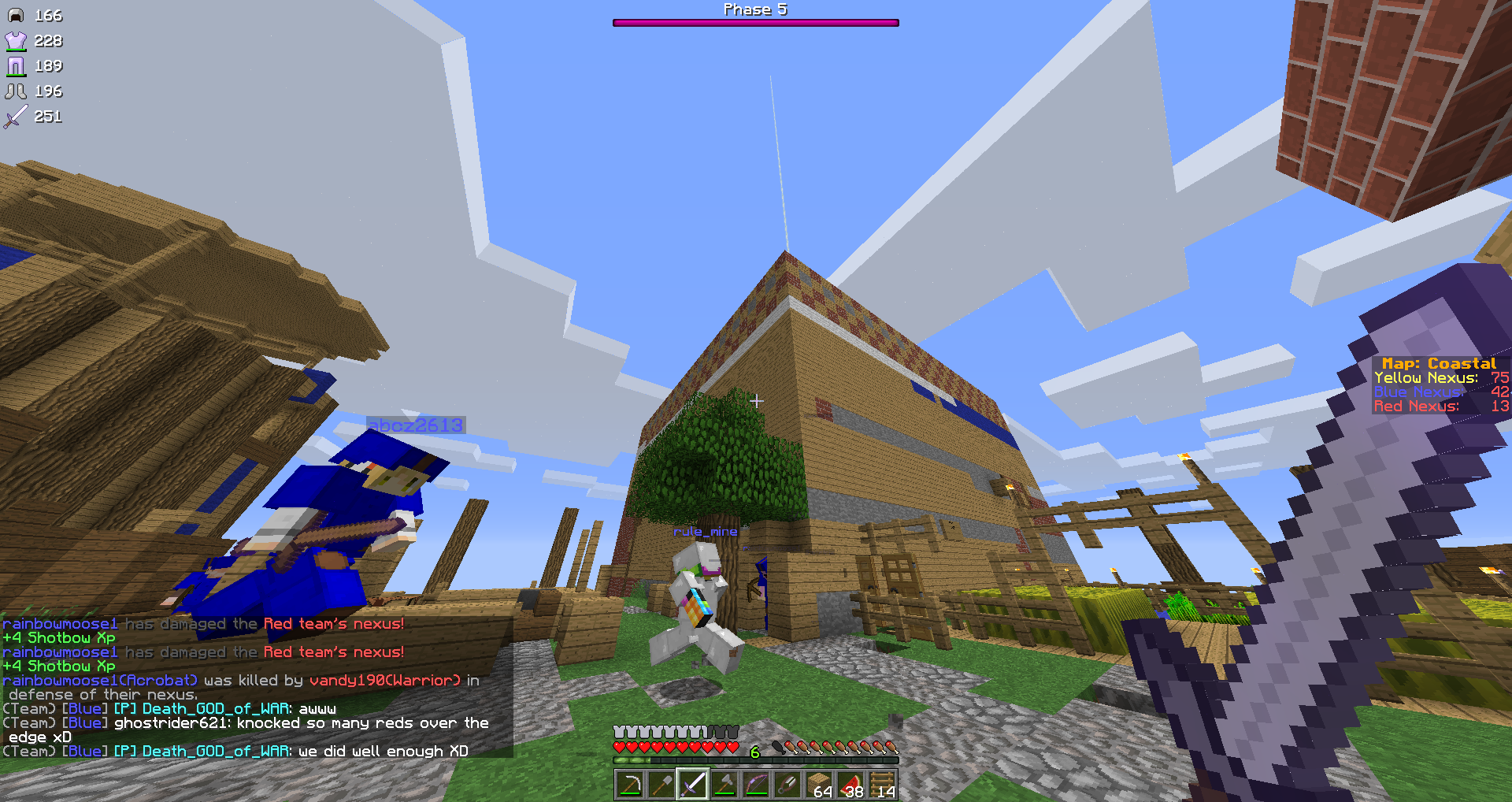 Even with the excitement of server-side game modes, the vanilla game had its limits. That's where mods come in. I played this mod pack known as FTB: Infinity in my sophomore year of high school (2014-2015). It completely changed the game by introducing new mechanics such as engineering, electricity, dungeons, new dimensions, and magic. I played this mod pack a lot and I've only scratched the surface. Too bad Java can't really handle the 100+ mods in the pack and as a result I played with a cinematic 24 FPS.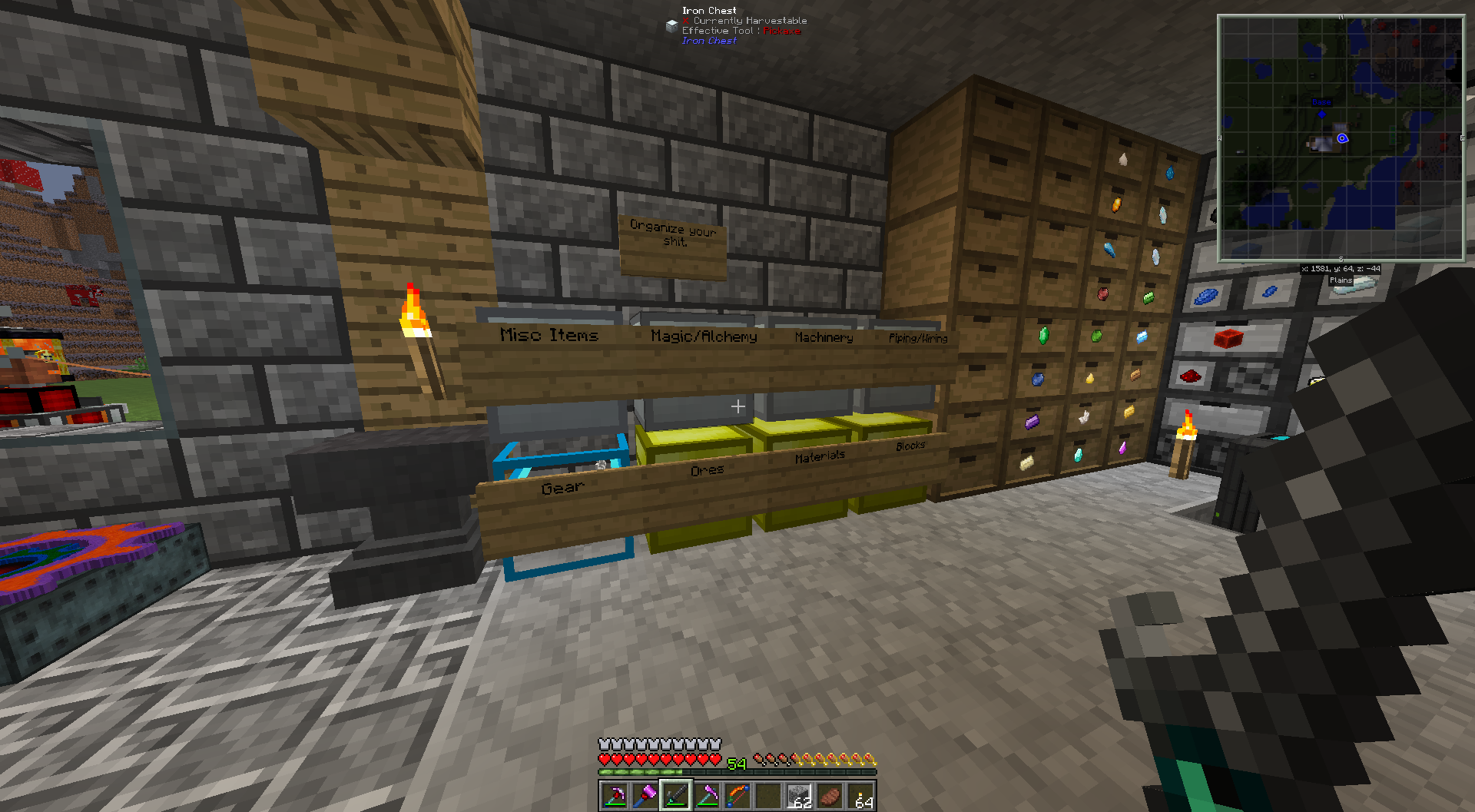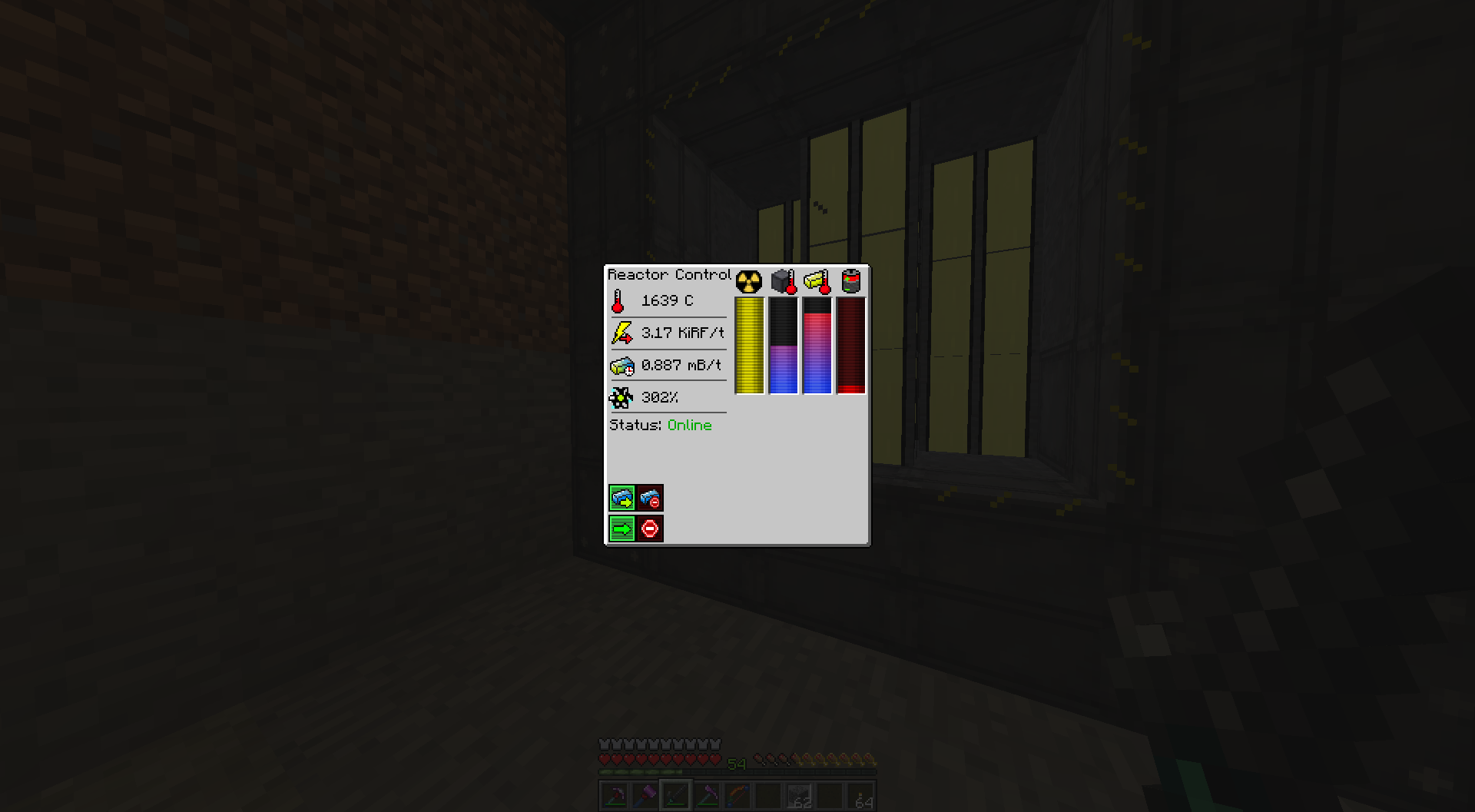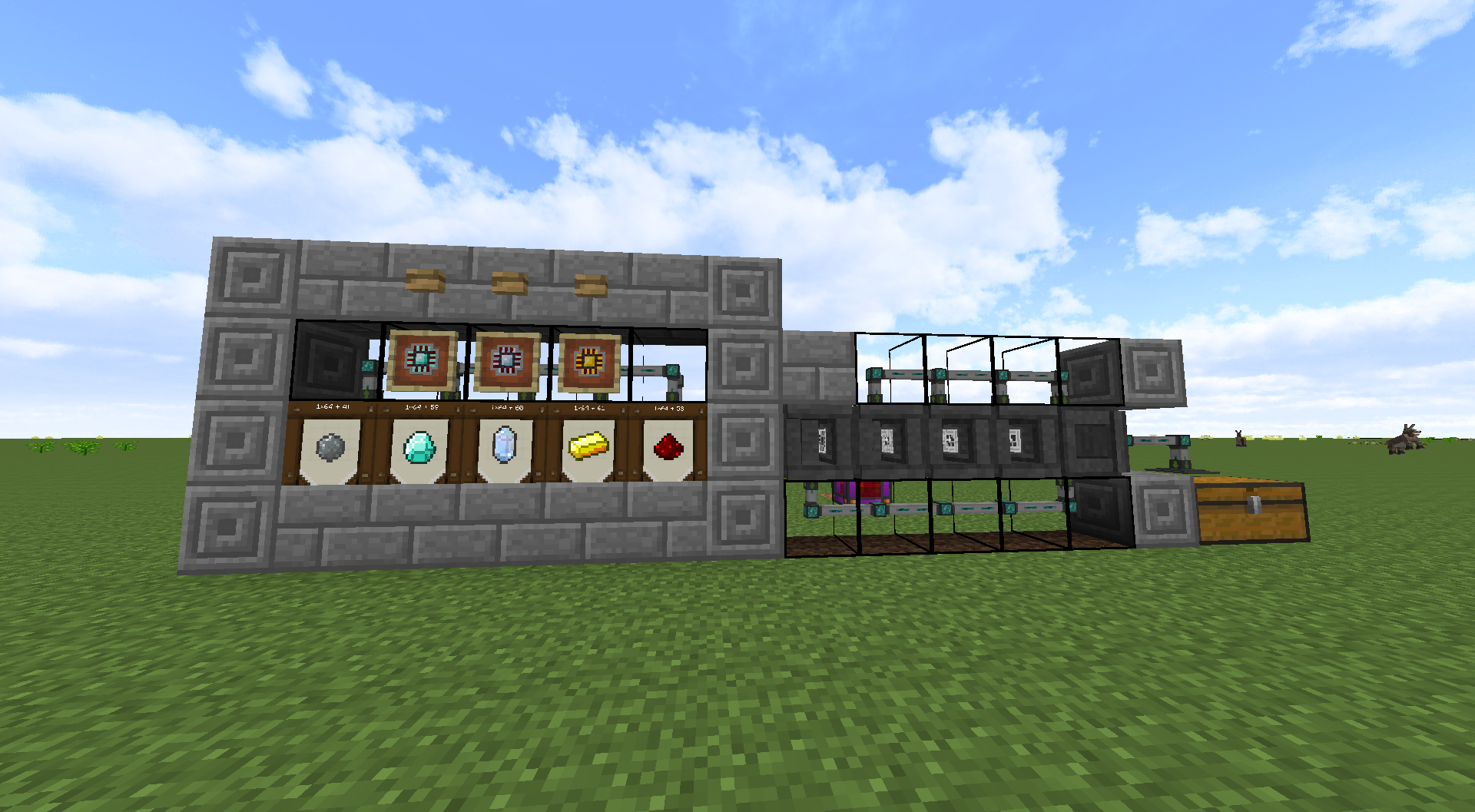 One other awesome thing me and friends have done was build metropolises (metropoli?) in Creative mode. We've built 3 over the course of our Minecraft lives (one in 2011, 2012, and 2013). I had only recently saved Metropolis 2011, which I recovered from my friend's inactive hard drive.
Here they are, in chronological order (2011 #1, 2011 #2, 2012 #1, 2012 #2, and 2013) in all their Ultrawide and shader glory.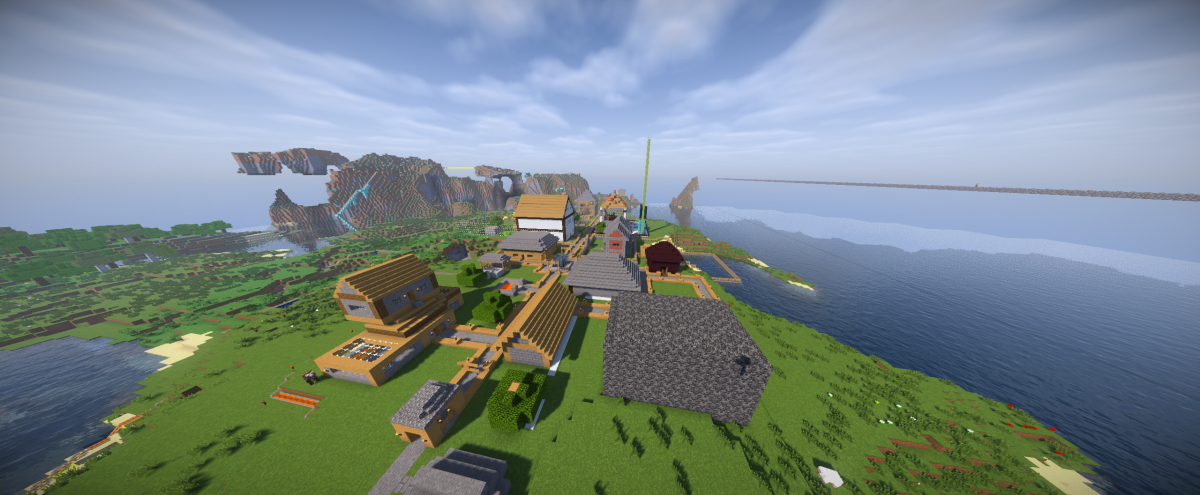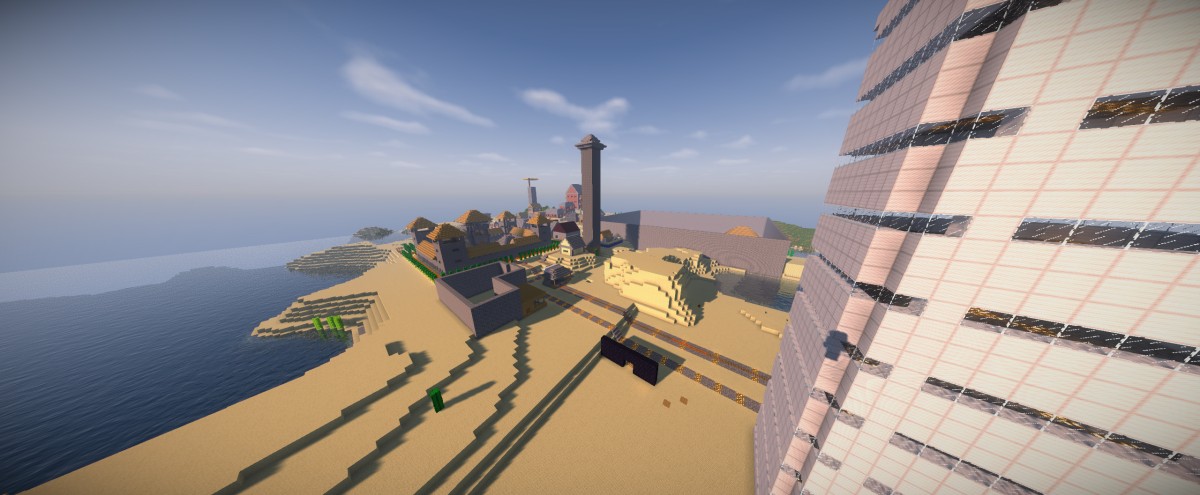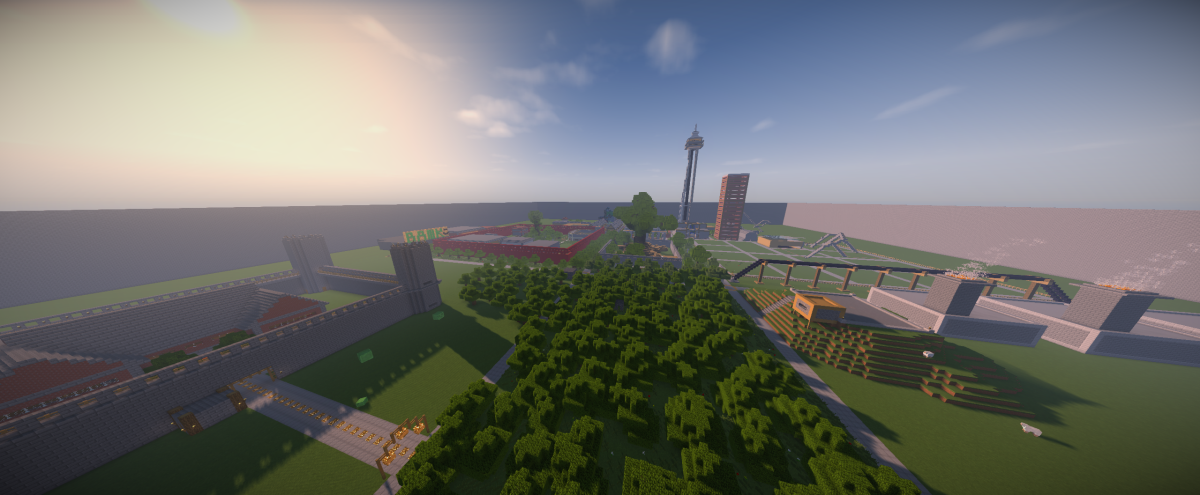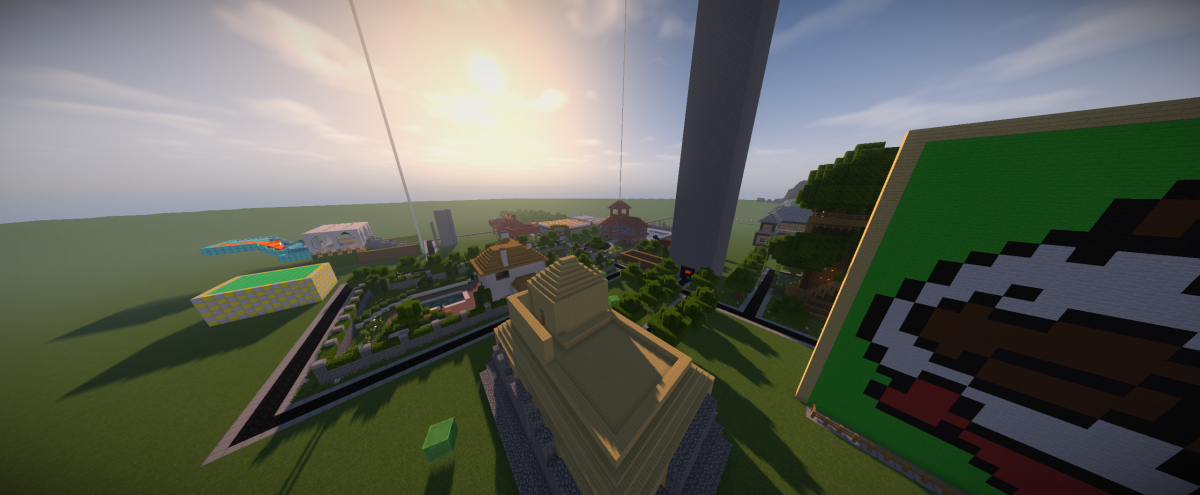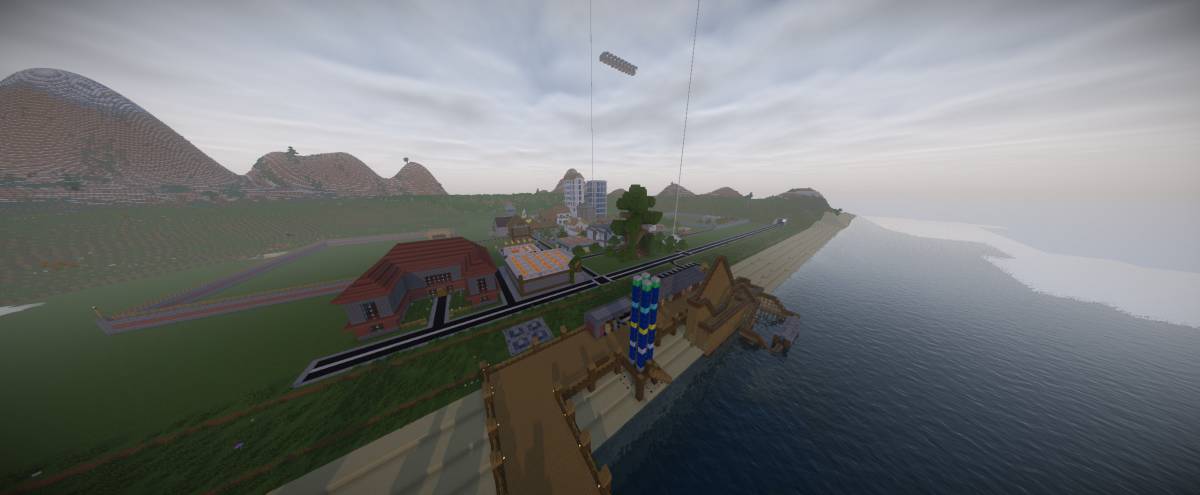 Now, I think I'm either going to do another FTB playthrough or build another metropolis.
2. Terraria (753 hours)
I heard about this game in 2011. People called it a 2D Minecraft rip-off, but it is more than that. While it lacked a dimension, it made up with superior exploration, combat, and progression. You could fight using swords, bows, guns, spears, and magic. Personally, I always ended up using guns because Megashark ftw. I have reached what you could call endgame (at the time, as endgame is always pushed back by updates) around 7 or so times already, and not once did I get bored. The developers are awesome as well. THREE TIMES, they have provided an absolutely MASSIVE update adding hours of additional gameplay, new biomes, new bosses, new weapons, and THOUSANDS of new items for the low, low price of $0.00. Also, this game will run on a potato. I'm already thinking about starting another playthrough.
3. Battlefield 1 (176 hours)
The game I'm currently obsessed with. An awesome and beautiful WW1 shooter. I love how gameplay will frequently look like the trailers. Not a lot of games are that honest nowadays. Flying aircraft is my favorite thing to do, bombing infantry with Ranken darts and fucking up heavy tanks with the Tank Hunter cannon. Oh, and melee kills are super satisfying! When you smash the other guy's face in with your spiked club, oh man, those melee animations are satisfying. My favorite weapon has got to be a toss up between the Model 10-A Hunter and the SMLE MK.III Infantry. The Model 10 is OP as fuck and kills at ranges you wouldn't expect a shotgun to kill, while the SMLE is super accurate and powerful and super satisfying to land a OHK with.
4. Elite: Dangerous (398 hours)
I discovered this game in the fall of 2015. I actually bought it on the 27th of September. I think you guys know what that date is.

This game is awesome. Starting out in a little dinky Sidewinder, you're scared of everything cause everything except a Hauler can kill you easily. But eventually you work up to better and better ships. I progressed from a Sidewinder to an Eagle to an Adder then to a Viper Mk.III. The Viper provided my first taste of combat, being able to start killing ships larger than myself. Two pulse lasers to take out shields, two multi-cannons to shred their hull apart. I progressed from the Viper to a Diamondback Scout, to an Imperial Courier (my favorite ship!), to a Vulture (probably the most cost-effective combat ship), to a Federal Assault Ship, to a Fer-de-Lance, to a Python, and finally to the mighty Anaconda.
I mainly played as a bounty hunter, but also a part-time explorer.
I have to mention I did a majority of my Avril music discovery while playing Elite. Listening to her entire albums while cruising at 10c, hunting pirates, or just plain exploring.
5. FTL: Faster Than Light (50 hours)
An awesome space indie game. Can be super frustrating as well and sometimes it can be really unfair. But when the RNG gods smile upon you? Oh man, it's awesome. You basically adapt your ship and crew around what the game throws you, whether it throws you a Chain Vulcan or some Mantis boarders. The game can run on a potato, which is awesome. Also, the soundtrack is awesome. Have I said awesome enough already?
6. War Thunder (835 hours)
Awesome F2P WW2 aircraft/tank game. I spent my entire sophomore year (2014-2015) playing this game, and it ended up being my most played game on Steam. I reached at least rank IV (out of V) with all nations, reaching rank V with Germany and Britain. I remember unlocking my first jet, the Meteor F. Mk.3. Oh man, it was awesome. Too bad no one really played at that level so matchmaking took
forever
. This game also got me obsessed with WW2-era aircraft and tanks. I remember some of the music I listened to while playing (this was before I discovered Avril). When I listen to those songs, I think of shooting down enemy aircraft with my Fw 190. My fondest achievement was shooting down a P-80 with my Hurricane Mk.IIB. Shooting down a Korean War era jet with my WW2-era fighter armed with .30 cal machine guns. Awesome.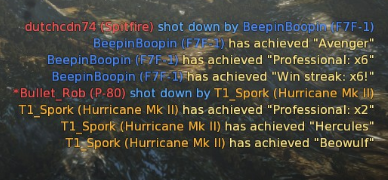 7. Overwatch (138 hours)
Awesome fast-paced team-based shooter with awesome characters. I wasted my entire summer of '16 on this game. In fact, I upgraded my video card because of this game killing my poor GTX 580 with heat. It has something for everyone: COD players with noobtubes, elite snipers, healers, and people who can't aim.
Also has a selection of waifus: Tracer (<3), D.Va, Mercy,
Bastion?

8. Grand Theft Auto V (561 hours)
I waited so long to play this game in all its glory on PC. I even broke and bought a used copy for the PS3. When it came out, oh man, it actually wouldn't run for some reason. But when it did, it was awesome. The return of aircraft made me want to get this game! I was so pissed when I heard there were only helos in GTA 4. I wasted my entire summer of '15 on this game. And this was when I just discovered Avril as well so I had a nice selection of music to wreck havoc to. My fondest memories include flying around in a Besra with Avril's Sk8er Boi playing in the radio. I remember parking my Feltzer on the side of the street and lurking Bandaids before I had an account. With friends, Online is a blast. Too bad my friends don't really play anymore.
9. Kerbal Space Program (328 hours)
Realistic space physics and flight simulator. You build your own spacecraft/aircraft and make them fly and go to space. I was so proud when I got my first ship into orbit. Little did I know I would eventually be sending an entire crew into another planet for a research mission. Building aircraft is difficult, as most "cool" designs people think of actually aren't very aerodynamically stable.
Once you get the hang of it, however, you will be building awesome space planes and fighter aircraft.
The update they made buildings destructible was IMO the best update ever lol. I spent so much time building bombers and improvised cruise missiles, wrecking havoc and destruction.
I played this game to death my freshman and sophomore year, building my dream aircraft. I actually enjoyed building aircraft more than spacecraft.
I loved recreating real life aircraft and somehow getting fictional ones flying, or just building my own.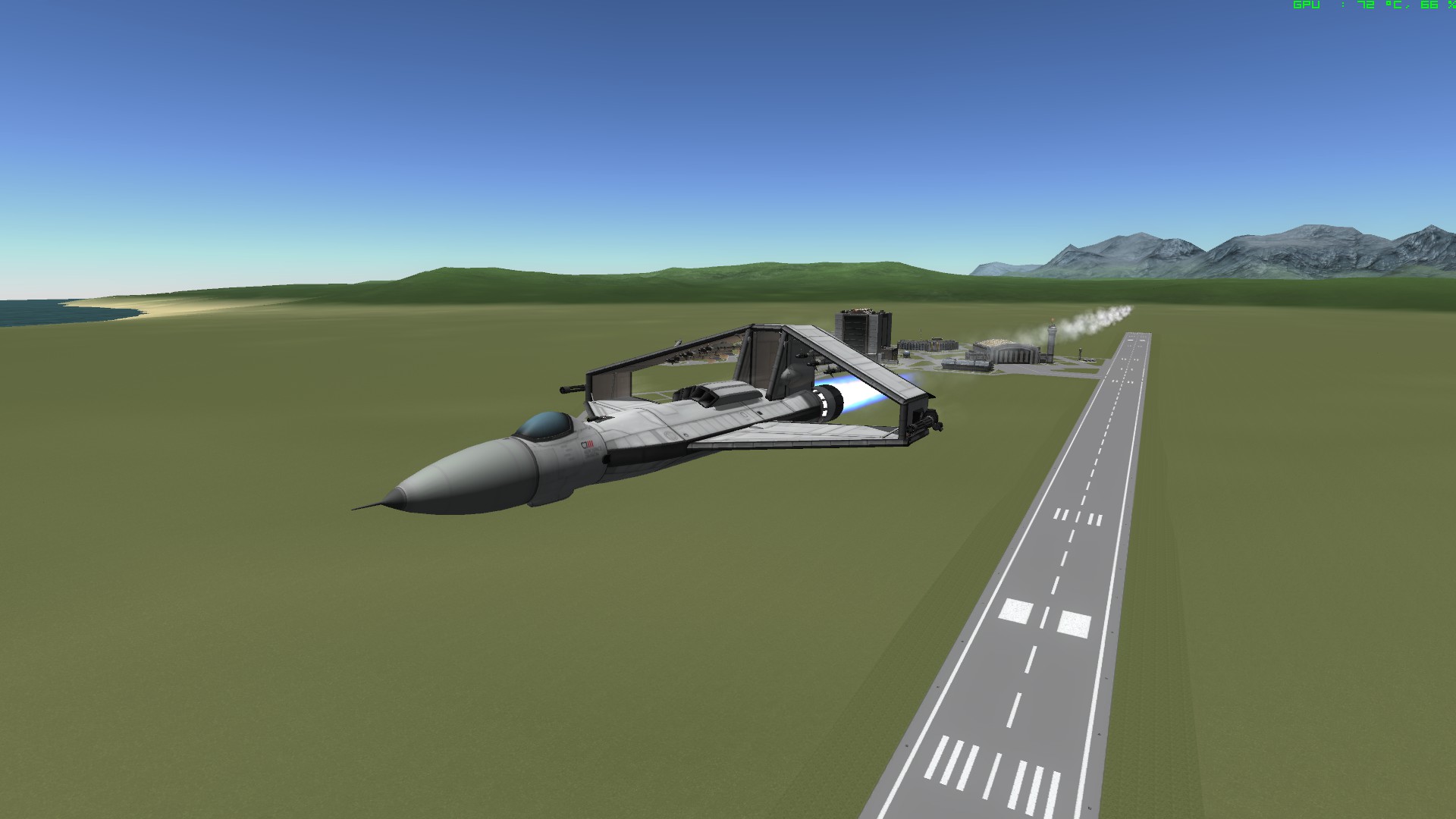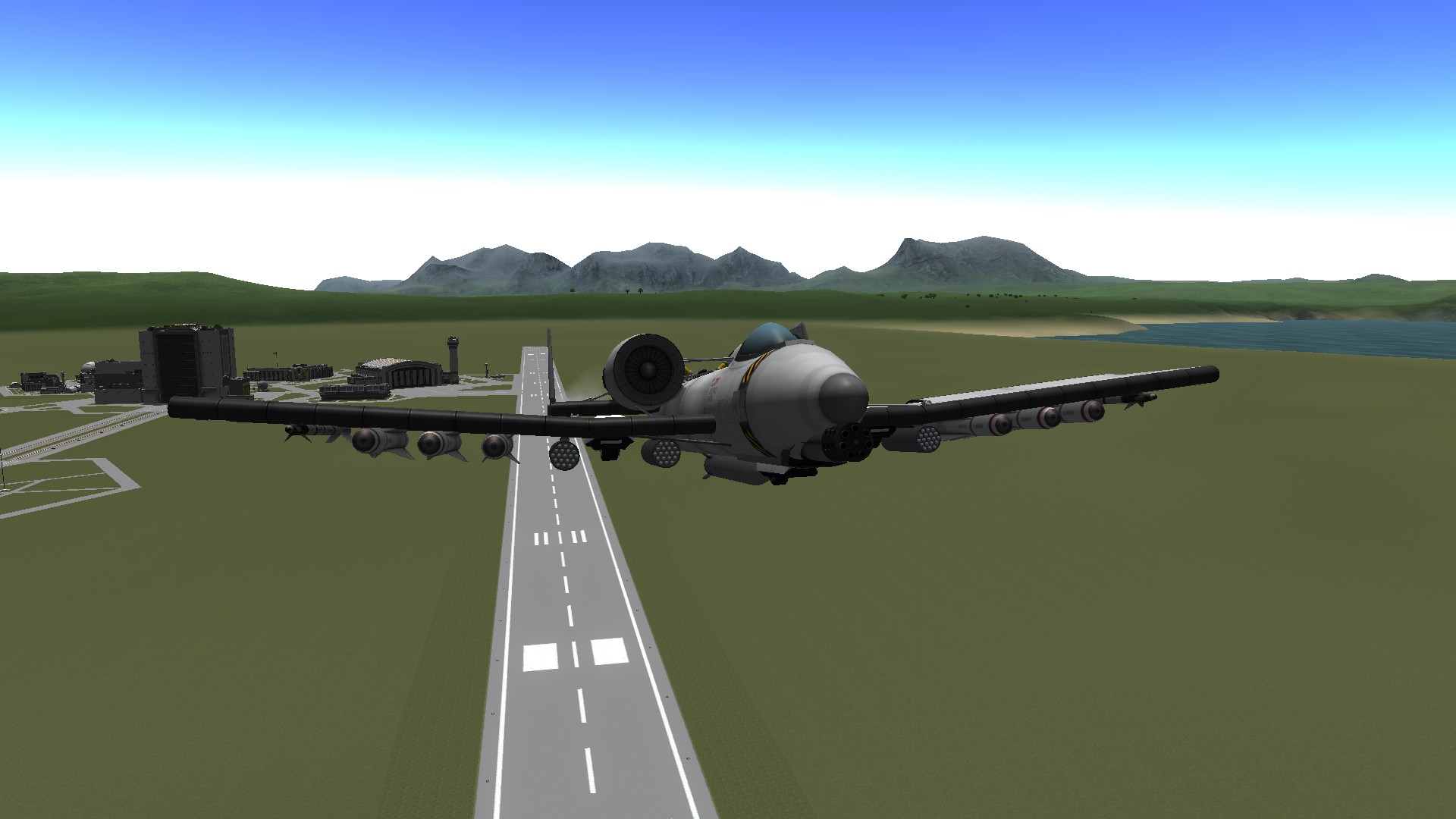 Oh, and a flying car.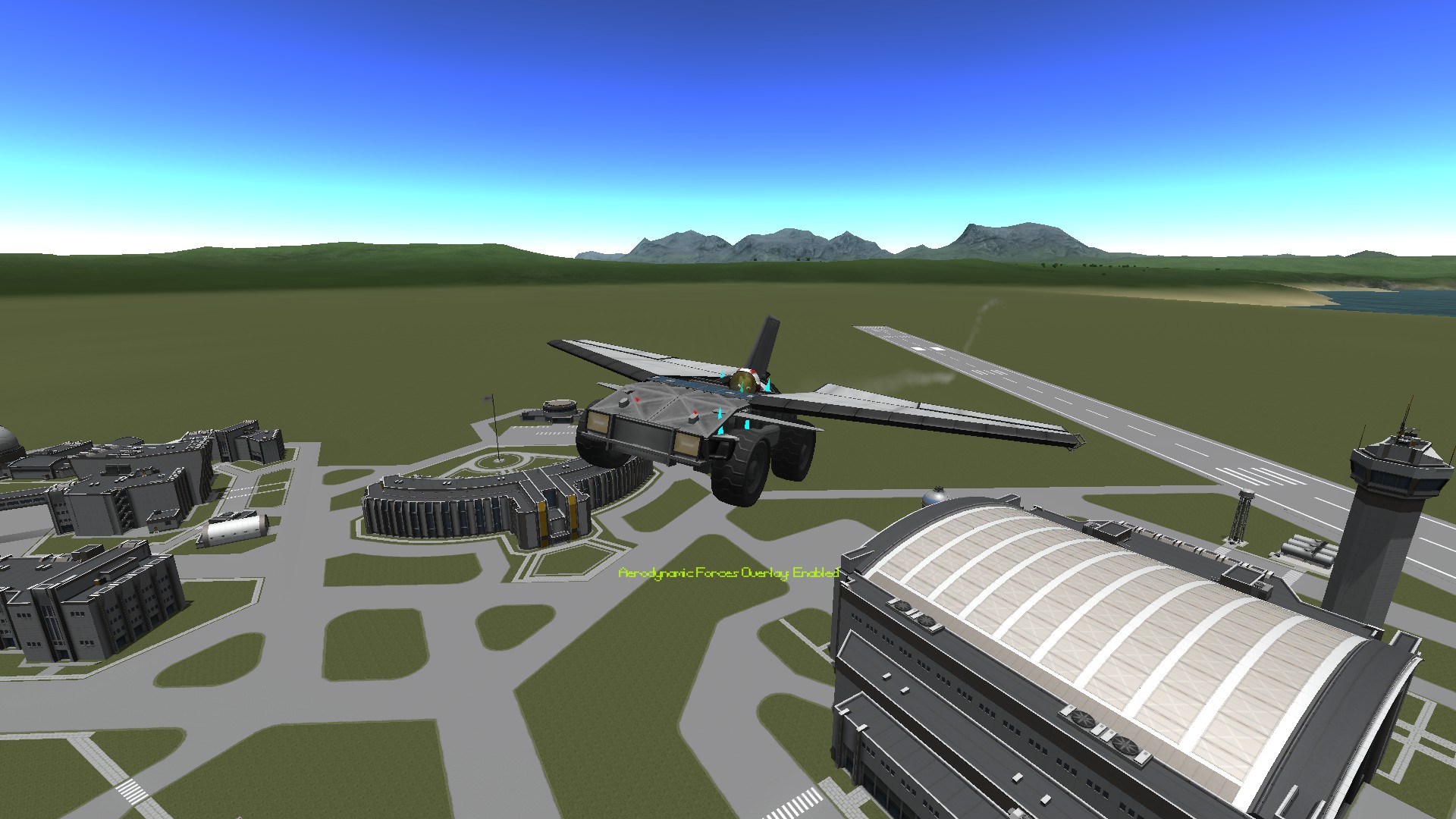 10. Portal/Portal 2 (7.1 hours)
I'll group both of these together as I love both of them. Masterpiece of a puzzle game that isn't too frustrating but makes you think. The storyline and characters are amazing, as well as the Aperture Science stuff that makes the game. The endings songs, Still Alive and Want You Gone, are great, too. And now I have them both stuck in my head...
Honorable Mentions
Call of Duty: WaW/MW2, Team Fortress 2, Counter Strike: Global Offensive, TES V: Skyrim, Fallout 3/New Vegas/4, GTA: SA, RCT franchise, SimCity franchise (except the one we shall not speak of, SimCity 2013), FSX