Post by Jimmyzz on Jan 6, 2020 0:30:48 GMT
thethings.com
20 Years Of Avril Lavigne's Career From 1999-2019, In Pictures
Avril might have now matured, but nobody can ever snatch the pop-punk queen title away from her...

by Raf Dec 29, 2019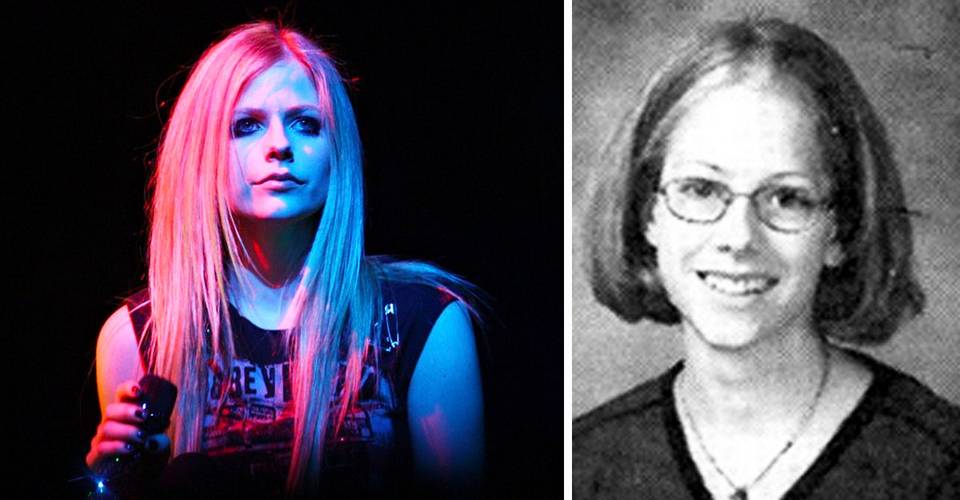 Admit it, at some point in life, we were all fans of Avril Lavigne — and we still are! She has been making excellent music and leading the pop-punk movement throughout the years. She touted a skatepunk image, often cited as the queen of pop-punk. During the era where nudity and sex are the highest selling material in music, Avril — and her signature tank top, neckties, and black kohl eyeliner— stood out in the early 2000s. She emerged with teen idol status when she was only 18 years old upon releasing her debut album, Let Go. The rest is history.
Avril might have now matured, but nobody can ever snatch the pop-punk queen title away from her. Throughout her career, she has been dealing with fame, perplexing romance, Lyme disease, and, ultimately, a falsely-spread hoax about her death.
To know all about this, we have to go back to where it started. With that being said, here are 20 years of Avril Lavigne's career from 1999 to 2019 in pictures.
20

1999 And Early 2000s: Before The Rise To Fame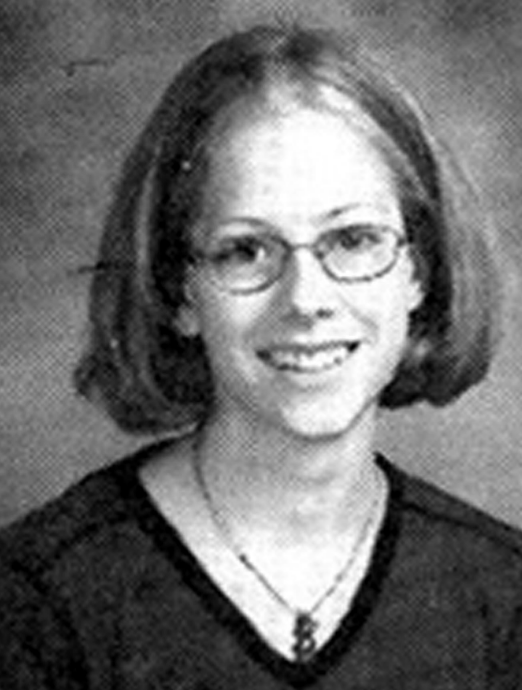 Avril Ramona Lavigne was born in Ontario, Canada, on September 27, 1984. She's a middle child: she has an older brother, Matthew, and a younger sister, Michelle. Her father, Jean-Claude Lavigne, bought her a microphone, a drum kit, a keyboard, and several guitars, and converted their basement into a studio.
In 1999, she won a radio contest to perform in front of 20.000 people with her idol, Shania Twain. Here's a picture, presumably of her highschool yearbook.
19

2002: Released Her Debut Album, 'Let Go'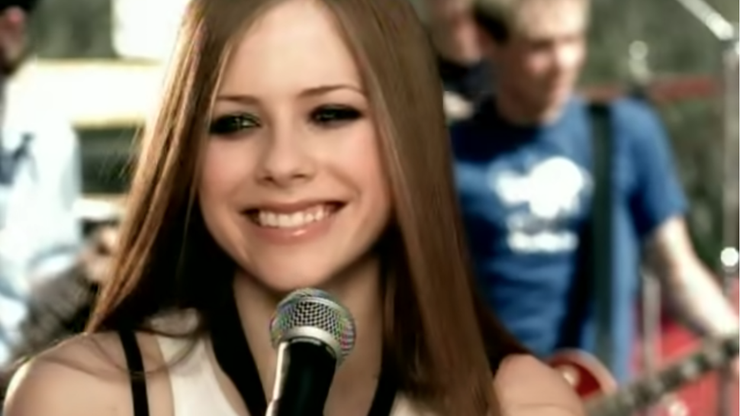 He was a boy, she was a girl, and this is Rolling Stone readers' fourth-best album of the 2000s that skyrocketed young Avril to superstardom.
Avril released her first album, Let Go, under American music label, Arista Records. Complicated, Sk8r Boi, I'm With You, and Losing Grip serve as the album's singles.
18

2003: The Rolling Stone Cover Star
A year later, Rolling Stone featured her as their cover star. They wrote, "She's hardly punk, but you gotta start somewhere. And there's no arguing that Lavigne is a different kind of girl than other teen superstars. She's girly and tomboyish at the same time – like when she shows me that she had her legs waxed and then explains that she did it because she can't be bothered shaving."
17

2004: Released Her Sophomore Album, Under My Skin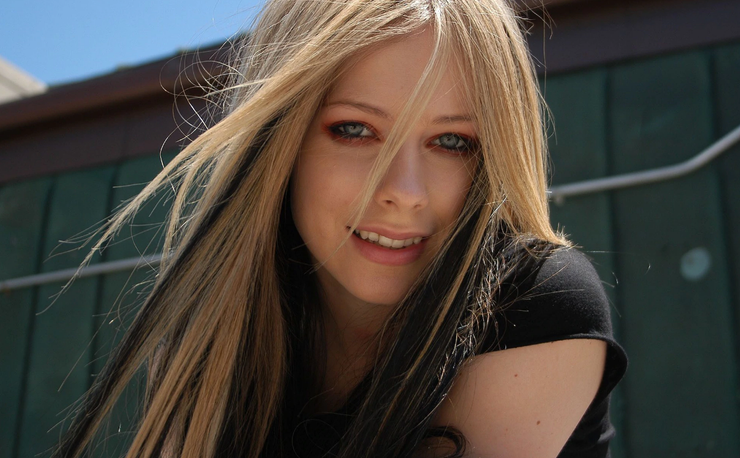 The success of Let Go didn't stop Avril from making more music. She released her second LP, Under My Skin, in 2004 under Arista and RCA. The album tells more severe and personal issues like premarital sex, depression, and the death of her grandfather. Kelefa Sanneh from Rolling Stone writes, "Whether it's a fit of faux punk or a maudlin ballad, she sings it all absolutely straight: You can hear whatever you want to hear."
16

2005: Made A Cameo On The Flock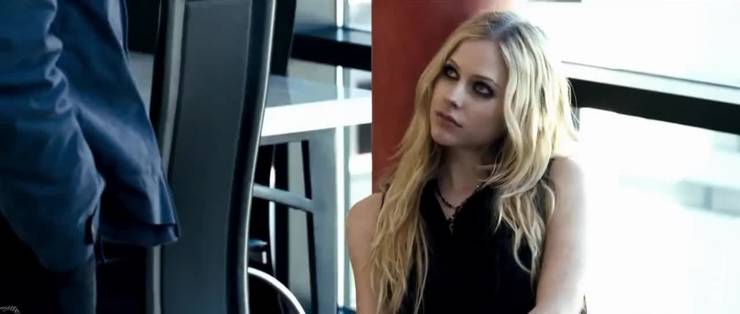 Avril played Beatrice Bell, the girlfriend of a crime suspect, appearing alongside Claire Danes and Richard Gere, on thriller The Flock. No, she was not the lead or even supporting character. She only made one scene cameo on the film.
She told MTV, "In between takes he [Richard Gere] was like totally giving me pointers. It was so crazy. I've known of him since I was so little. My parents thought that was so cool."
15

2006: Represented Her Home Country At The Closing Ceremony Of The Winter Olympics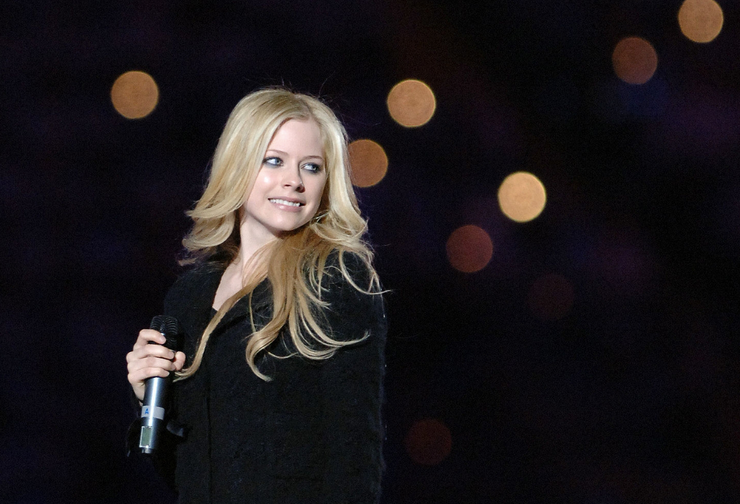 Avril is Canadian at heart, and she's not afraid to represent her home at the closing ceremony of the 2006 Winter Olympics in Torino, Italy. She performed Who Knows from Under My Skin album. From years from 2006, Canada was set to be the next host country of the tournament, leading Canadian best talents to show off their skill, including Avril.
14

2007: Released Her Third Album, The Best Damn Thing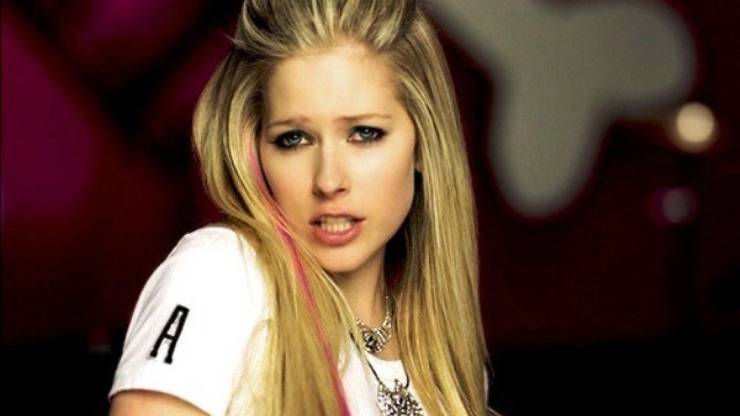 In 2007, Avril successfully combined bubblegum pop melodies with punk rock riffs in her third album, The Best Damn Thing. Unlike her ballad-driven previous record, The Best Damn Thing is somewhat - as she described - "fast, fun, young, bratty, rock, aggressive, confident, cocky in a playful way...all the good stuff." Hits like Girlfriend and When You're Gone also come from this album.
13

2007: First Taste Of MTV Europe Music Awards glory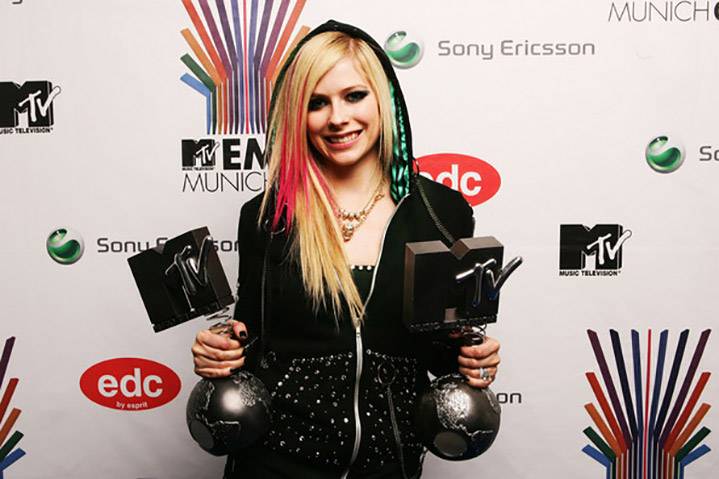 More from the same year, Avril enjoyed her first MTV Europe Music Awards glory. Her most successful single to this date, Girlfriend, won The Best Song (renamed as The Most Addictive Song) and beat Rihanna-Jay Z's combo, Umbrella, and Beyonce-Shakira collaboration, Beautiful Liar. The Best Damn Thing was also nominated for Best Album but lost to fellow Canadian Nelly Furtado's Loose.
12

2008: The Best Damn Tour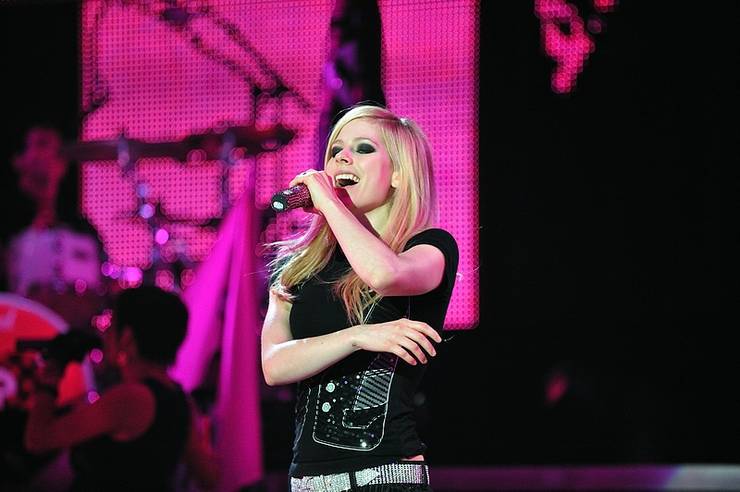 To promote her highly acclaimed third album, Avril headlined four legs The Best Damn Tour from March 5 to October 6. The tour consisted of 110 shows in North America, Europe, and Asia. Unfortunately, it met heavy criticism from music tabloid and magazine, as Time Colonist's reviewed, "Best Damn Tour wasn't even the Somewhat OK Damn Tour," and criticized Avril's lack of stage presence. However, it stood out as one of her most successful tours.
11

2008: More controversy as Malaysian authorities banned her concert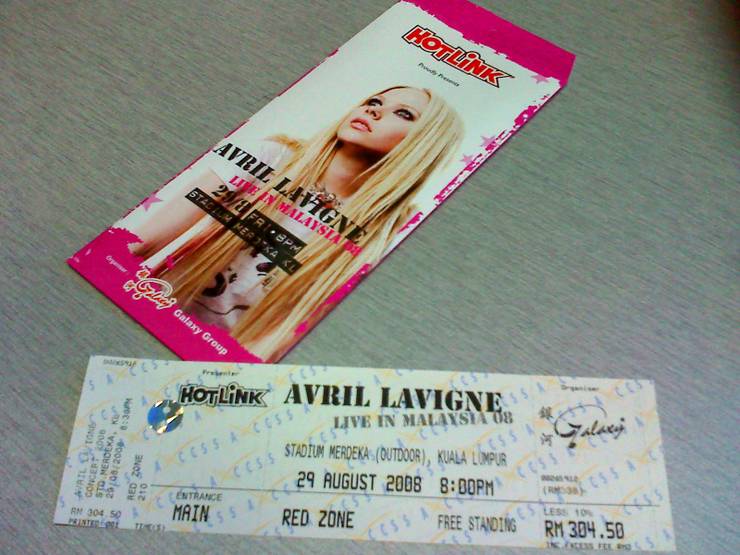 Seriously, Malaysia? Avril is one of the most problem-free artists, and it's pretty uncommon considering her status in the music industry. The Pan-Malaysian Islamic Party attempted to ban her Kuala Lumpur show back in August 2008, saying that her stage moves were 'too sexy.' However, the government finally lifted the ban. Avril told MTV, "I've already sold 10,000 tickets there, so I will be going to put on a concert for the fans."
10

2009: Broke The Knot With Her Longtime Boyfriend, Guitarist Deryck Whibley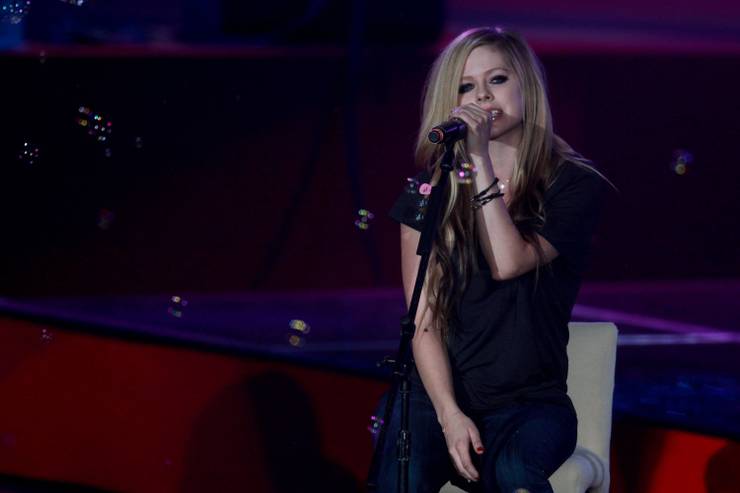 Avril had been dating Sum 41 frontman, Deryck Whibley since she was only 19 after being friends for two years. Deryck proposed her in 2005, and the couple was married a year after. "I admire Deryck and have a great amount of respect for him," Avril said. "He is the most amazing person I know, and I love him with all my heart. Deryck and I are separating and moving forward on a positive note."
9

2010: The Avril Lavigne Foundation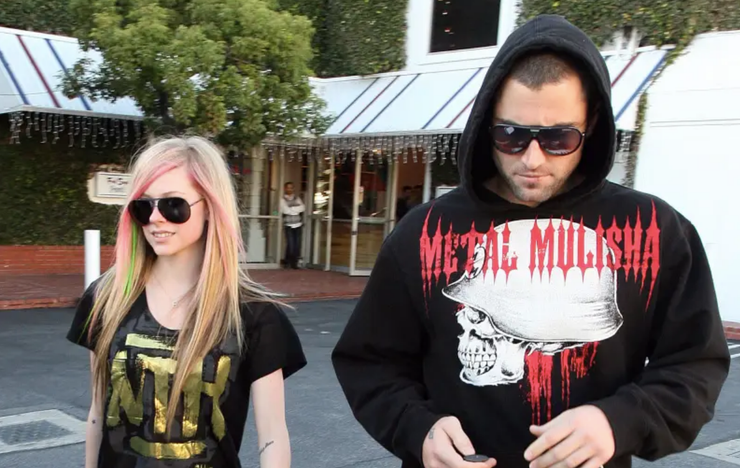 Avril is more than an entertainer; she is a philanthropist and charity worker. The good thing about her fame is that she always uses it for good, and she proved it by launching The Avril Lavigne Foundation and aims to aid people with disabilities and severe illness. She also began her fashion line, Abbey Dawn, in the very same year.
8

2011: The Goodbye Lullaby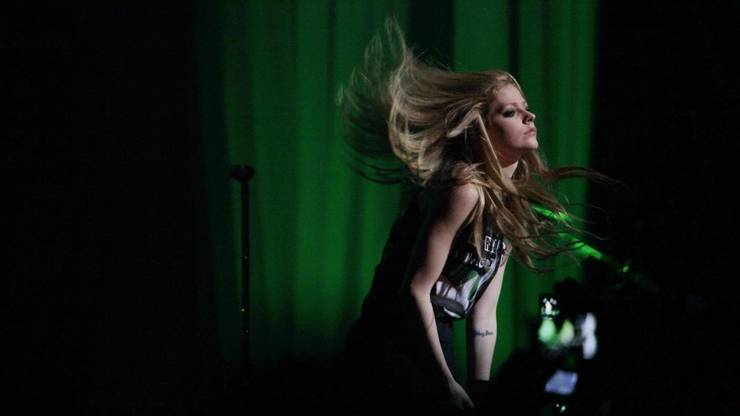 Avril released a follow up to The Best Damn Thing album, Goodbye Lullaby, in 2011. She partnered up with Chad Kroeger. The album artwork shows a more mature side of Avril by wearing a gown and getting rid of her signature pink streak hair from the TBDT era. To promote the record, she later embarked on The Black Star Tour from April 2011 to February 2012.
7

2012: A Perplexing Love Triangle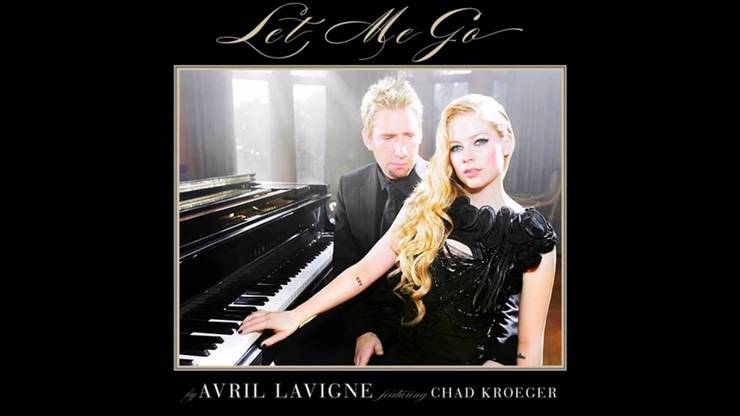 Avril was in a committed relationship with Brody Jenner since 2010. They broke up in January 2012.
Just a couple of months after, Avril found a new shoulder to call it home: the frontman of Nickleback, Chad Kroeger. The two even teamed up and released a ballad-driven collaboration project titled Let Me Go. The song serves as a single for her next, self-titled album.
6

2013: Released A Self-titled Album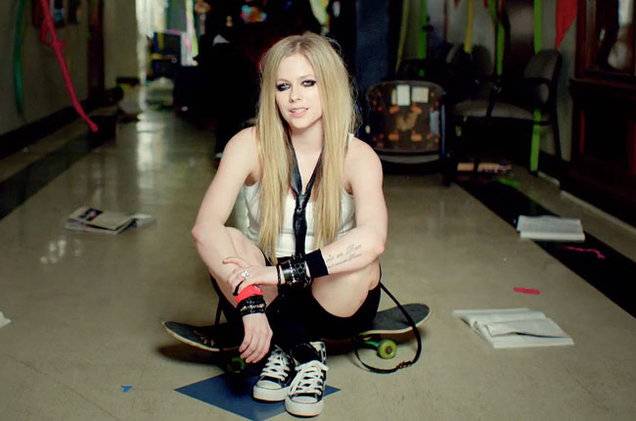 Avril released her self-titled album in 2013, with Chad as one of its producers. Other than Let Me Go, Here's To Never Growing Up also serves as a single. She might be 30-something at that time, but HTNGU proves that she is never too old for a karaoke-anthem. If you don't see immortality in Avril, then I don't know what will.
5

2014: A Start Of The Downfall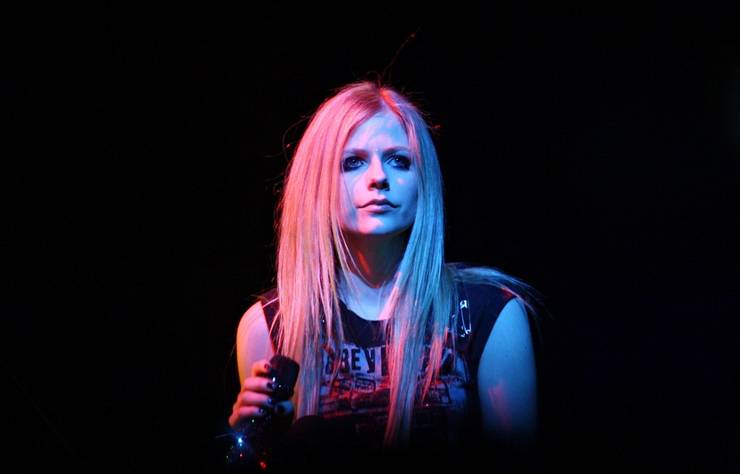 Shortly after her birthday in 2014, Avril was diagnosed with chronic Lyme disease, caused by the bacteria Borrelia burgdorferi.
She opened up about it to Paper Magazine and Billboard a year later. She told Paper, "I started going to other doctors and, like, specifically telling them and asking, like, 'I have Lyme disease. I know I do. Can you check me?'" she said. "Then I finally figured out, 'Find a Lyme specialist.'"
4

2015: 2015 Special Olympics World Summer Games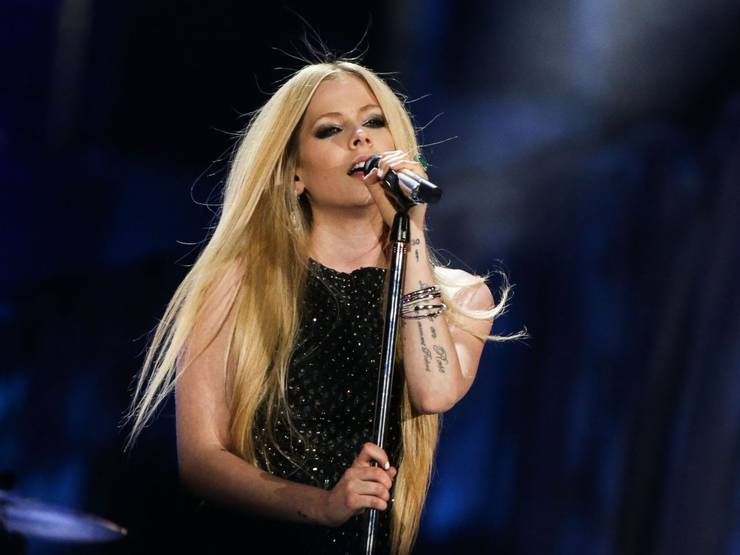 Avril was finally Lyme-free in 2015, and her first post-illness song was Fly. She recorded it exclusively for the 2015 Special Olympics World Summer Games and released it as charity work for her foundation. She met several people with severe illness and disabilities in her foundation, and they were her main inspiration for this sentimental, power ballad song.
3

2016-2017: Quiet years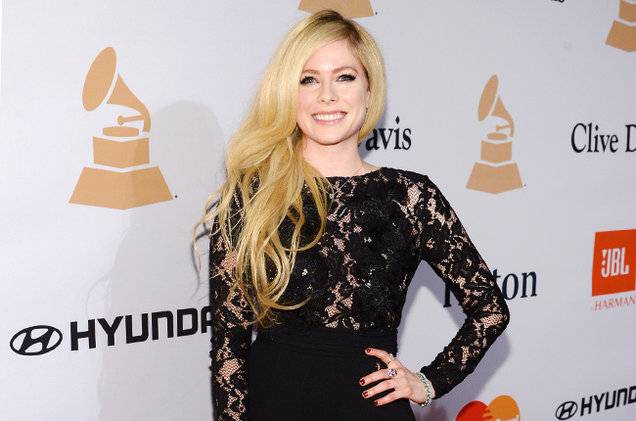 The next two years had been quiet for the Sk8r Boi singer, as she tried to get her feet and her musical muse back.
However, though, she was still active around these years. In this photograph, she attends the 2016 Pre-Grammy Gala and Salutes to Industry Icons honoring Irving Azoff at The Beverly Hilton Hotel on February 14, 2016, in Beverly Hills, California.
2

2018: A Miraculous Comeback With Head Above Water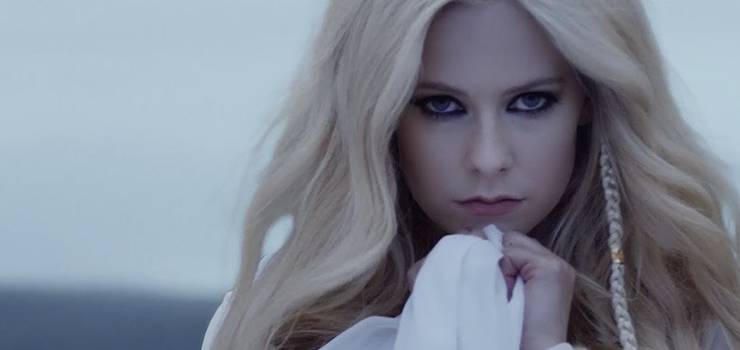 Guess who's back!
The queen is back with more hit as she released a piano-driven pop-rock anthem, Head Above Water, in February 2019. She found a muse in her years of battling Lyme and symbolized it in this song. She sings, "God, keep my head above water/Don't let me drown, it gets harder" as a metaphor to her struggle with the disease that almost took her life.
1

2019: Head Above Water Album, And No Sign Of Slowing Down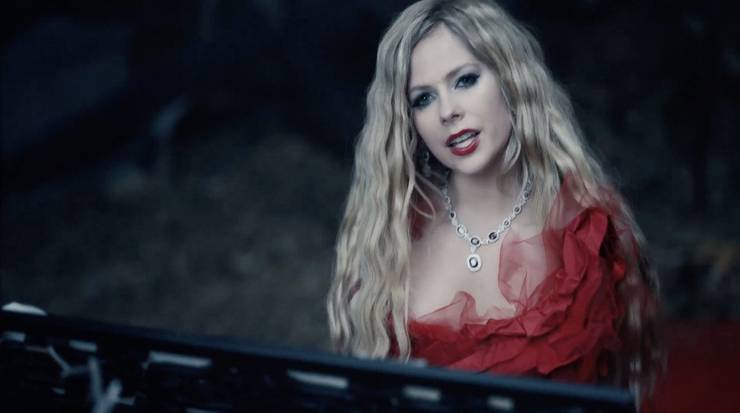 Avril marks a new chapter in her musical career upon releasing Head Above Water in February 2019. Her content might have more matured than ever, but Avril's gonna Avril. In one of its tracks, Dumb Blonde featuring Nicki Minaj, Avril stands out proudly and empowers other women as she sings, "Well, there you go again, you're talkin' down on me (Huh) / I may look innocent, don't underestimate me (Uh-uh)."
What's more from her? Well, let's just sit back, relax, and wait because our punk-pop queen has shown zero sign of slowing down.
Source:
www.thethings.com/20-years-of-avril-lavignes-career-from-1999-2019-in-pictures/